Christmas Handicap – club competition
The race starts in the South drive car park at Tehidy Woods. The route follows the track around the right hand side of the lake before bearing left crossing a small bridge then swinging right and heading down towards Otter Bridge.
The route goes right over the bridge then immediately left and follows the wide, leafy West Drive track down to the end of the woods. Emerging left onto the road at Coombe, another left turn is taken and soon the road climbs up Magor Hill, past the farm and up to Mount Whistle. The road then levels out and carries on down to the top entrance to South Drive. Turning left into the drive it's now all downhill back towards the car park. Ignoring the left turn back into the car park, the route continues straight on and climbs slightly to the finish located between the two large pillars either side of the drive. Distance 3.94 miles.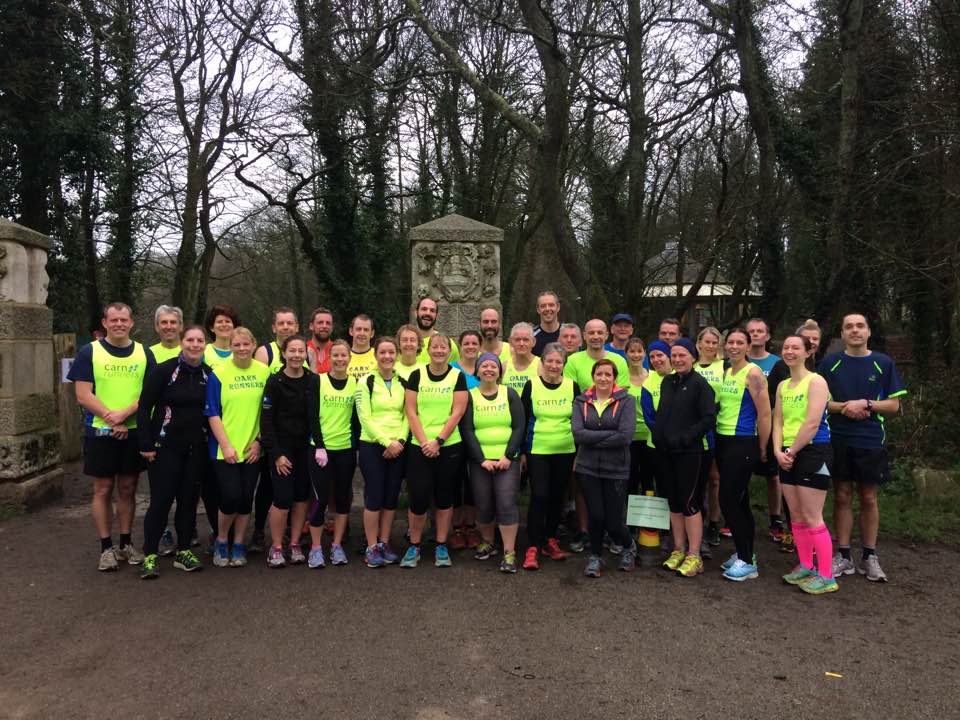 Please see the year links below for full results for that year.
Results:
1995              Dennis Burrell
1996              Terry Clarke
1997              Graham Waters
1998              Glyn Davies
1999              Not Held
2000             Kev May
2001              Not Held
2002             Barrie Cardew
2003             Not Held
2004             John Faulds
2005             Judy Jameson
2006             Lucy Kean
2007             Barry Drew
2008             Lizzie Culley
2009             Martin Symons
2010             Steve Jones
2011             Alison Galloway
2012             Peter Drew
2013             Janna Eyre
2014             Ceri Harvey
2015             Emma Beever
2016             Sarah Carswell
2017             Mark Smitheram
Summer Handicap – club competition
Due to the popularity of the Christmas Handicap competition it was decided to run a Summer Handicap now held in August each year using the same route as the Christmas race.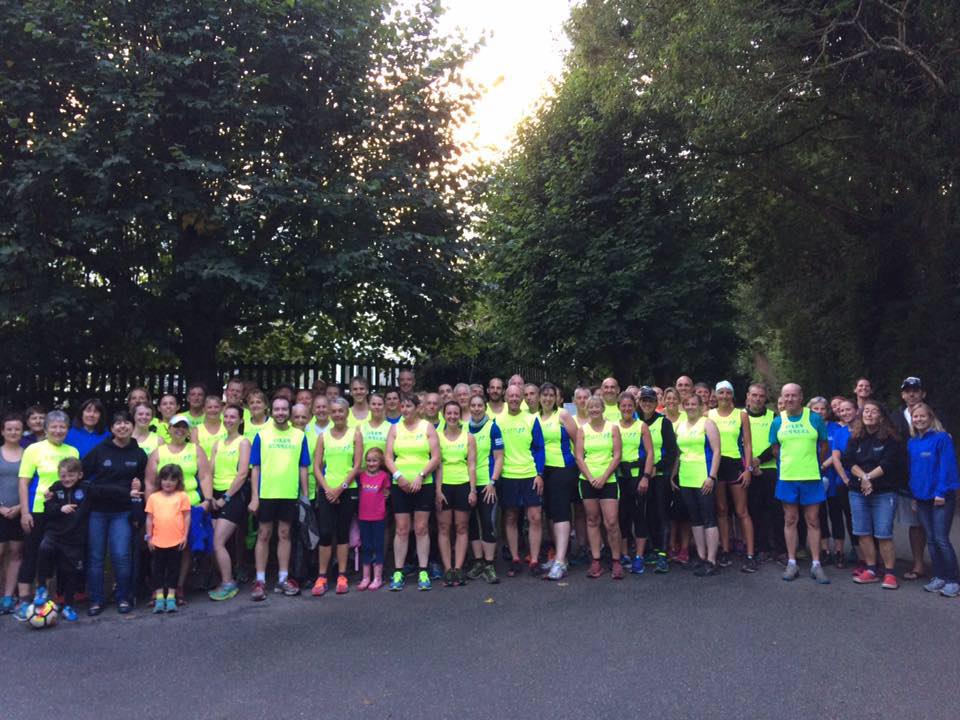 Please see the year links below for full results for that year.
Results: