About the Carn Runners Club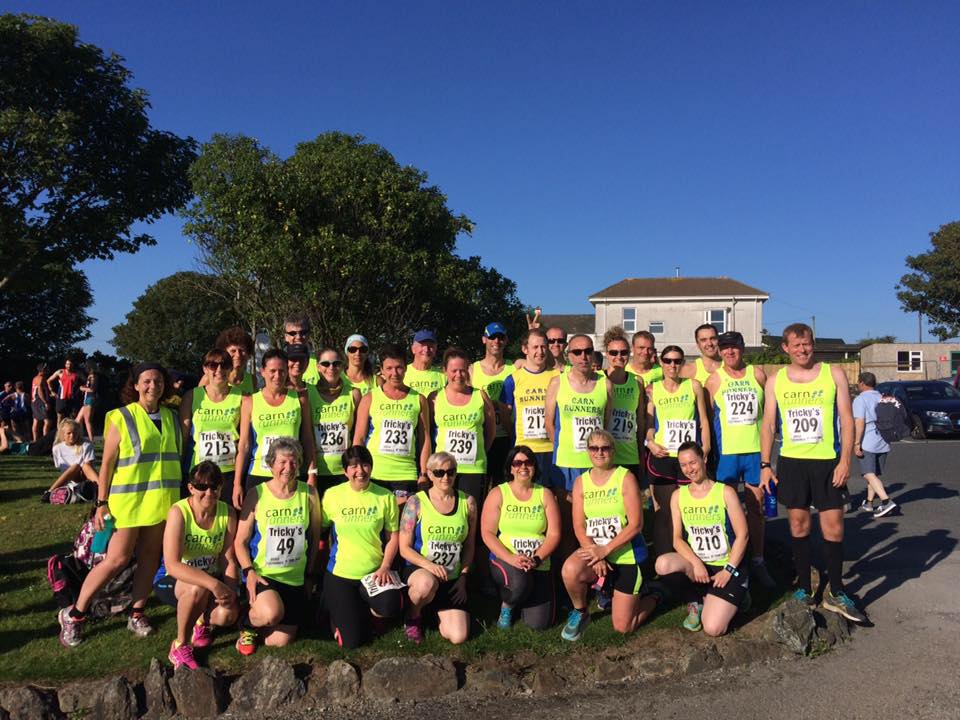 Carn Runners was formed in 1991, and has an average membership of around 80 men and women, with age ranges from 20 to "over pension age". We cater for all abilities, whether you are a serious runner looking to become part of a successful team, or a social runner wanting to enjoy the benefits of running with a group of like-minded people.
Races
Our members compete successfully at races both within the county and further afield. The Cornish Grand Prix road racing series is a good incentive to compete in the local races as well as the Winter Cross Country League. For the longer journeys we often arrange a mini-bus and other family members are welcome to join us. In recent years we have had trips to Torremolinos, Prague, Malta, Amsterdam and Barcelona which have proved most enjoyable.
In January of each year, we organise our race, "The StormForce 10″. The race forms part of the Cornish Grand Prix circuit and usually attracts in the region of 500 runners.
Our main club night is on Wednesdays where we meet at The Planet Cafe at Camborne School, Cranberry Road. We meet at 6:45 pm and the route will depend on the time of year, weather conditions etc. Our preferred routes are around the many country lanes and woodlands in the vicinity of the club. Naturally in the winter we have to run around well lit streets.
Training
On main club night we have the choice of several different Groups which run at a range of paces. Runners can decide on the night which Group they want to run with. Each Group is led by a qualified coach or leader. Most runs take up to 50 minutes but this can vary. There is usually an opportunity for those wishing to do less, to "take a short cut home", nobody is left behind. After the run, there are toilet facilities and refreshments are available (hot or cold drinks and biscuits – no need to feel guilty after a good run!).
We also meet on Monday and Friday evenings for shorter runs at a slightly faster pace and circuit training sessions are also organised by our coaches. On Sundays, groups meet for longer runs of varying distances. See Training Sessions Section on Home page and also our Facebook page.  Club kit is available on club nights and is subsidised by the club.
New members are always made very welcome. You are invited to join us for up to 4 club nights, at no charge, to see if the club is for you.