Marathon training in Florida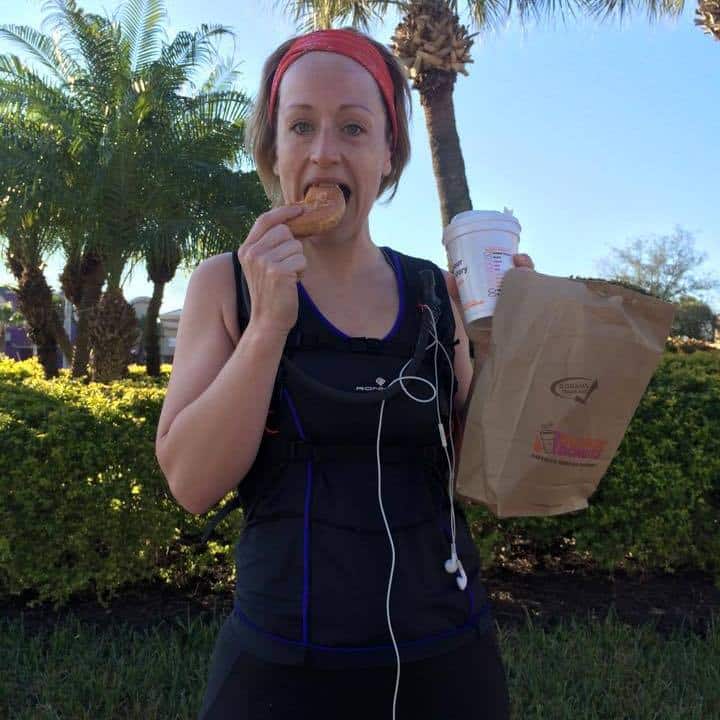 In case you didn't know, (unlikely as I think I have bored everyone with the fact). I have spent the last 2 weeks on holiday in Orlando,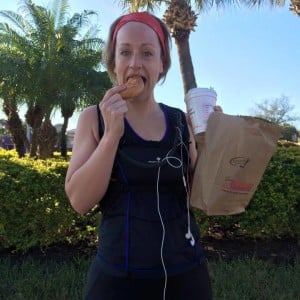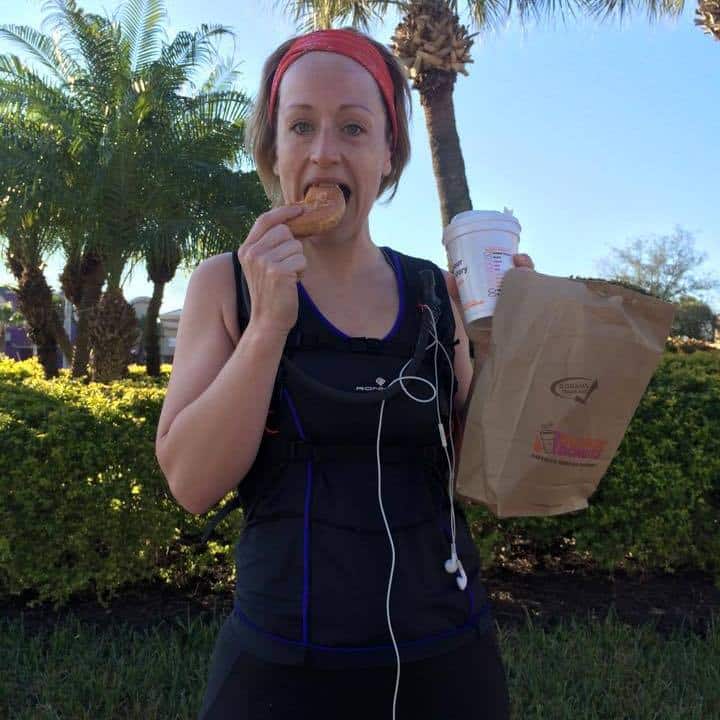 Florida. Lucky me, but right in the middle of my London marathon training. I decided I was way too scared not to run at all whilst I was away, but aware that I would be walking about 8 miles a day around various theme parks, knew I probably wouldn't do any long runs so put myself 2 weeks ahead in My training plan before I left. I've done 6 runs whilst I've been here.
The first one was 5 miles up and down international drive, taking lots of photos along the way (I know this will shock many of you! Lol!) the roads are really flat which I find hard to pace myself on, but need to get used to for London. The main thing that slows you down here is waiting to cross 6-8 lanes of traffic at various points. I noticed most runners stopped their watch at each crossing but I couldn't be bothered. My second run was 3 miles to a place called "the fun spot" 2 people got shot there the other night so I don't think it is much fun, and didn't go near it again after that.
My 3rd run was 8 miles, along international drive towards seaworld and back, I saw a big dead rat on the pavement that I had to jump over.  (I actually screamed)  and also had my first run in with "ponderosa man" he is a "well built" black guy who stands on the corner of sandlake and international and holds a sign pointing to each ponderosa restaurant, he is usually jigging about listening to his headphones and singing.
My next run was 5 miles and I decided to be brave and head out down sandlake away from the "safety" of international drive. It was a little more undulating and a bit more scenic. However when I got back my friends put a stop to my lakeside running by telling me they had seen a wild alligator on the edge of another lake off international drive! Janna had warned me that if I was chased by an alligator I should run in zigzags as this confuses then but I didn't fancy trying it out!
My 5th run was a 5 mile loop (told you I was getting braver) I saw ponderosa man on the way to his corner. He asked me why I ran and I told him it was so I could eat ponderosa! Lol!
My last run was today I wasn't feeling very good so decided to just run 4 miles, 2 miles out to the convention centre and back. It was really humid and I felt rubbish for most of it. Got stopped by some men asking for directions but had to explain I was just a tourist and didn't really know where they were looking for. Got stopped at ponderosa  man's crossing on the way back and had a quick chat with him about why I ran (mainly so I can eat food! He told me he liked food too, I thought NO SHIT! Lol) he told me he liked to cycle and he usually danced all morning at his spot and that was his exercise. I was relieved to get back to the hotel. Not every run can be a good one. Looking forward to running up and down hills and being back in the woods and on the coast path. But glad I kept my running going whilst I was here.