The Great Lanhydrock 10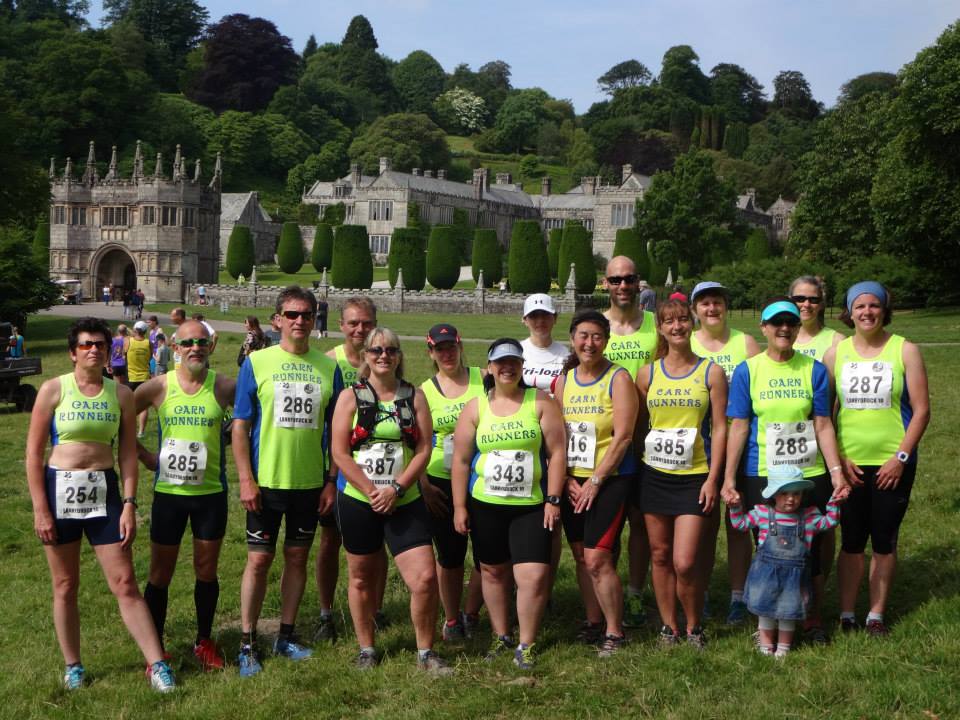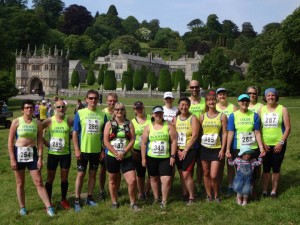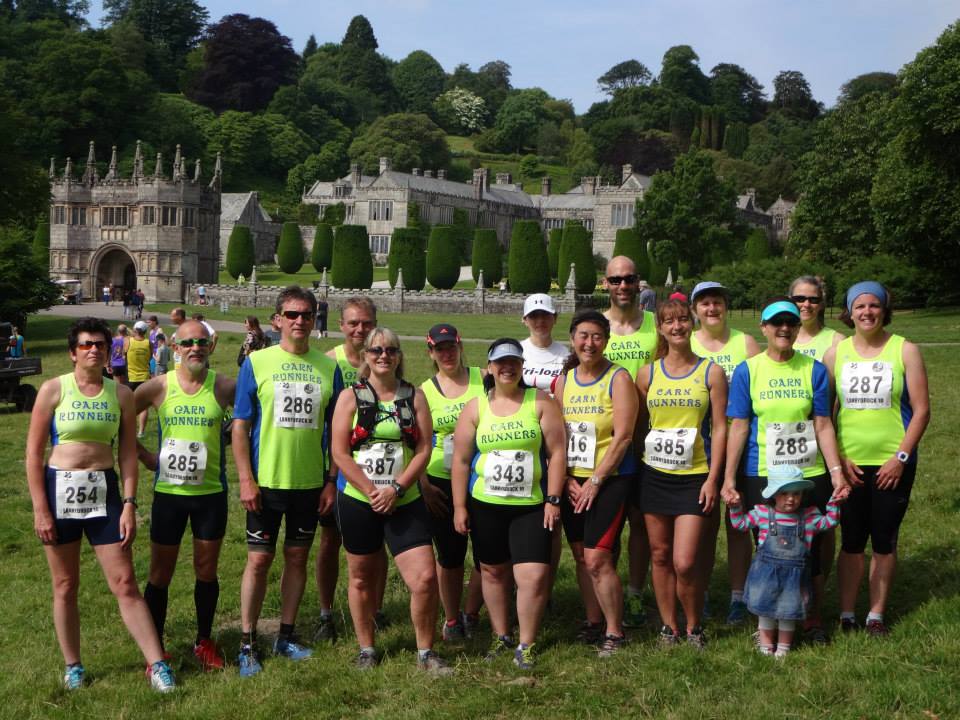 Fifteen Carnies turned out for The Great Lanhydrock 10 on a beautiful warm sunny day.  Perfect conditions for photo's, not so good for fast running!

Myself Mark Dorrell and Jason Richards made our way to the front looking to get a good start and  hopefully some good placings for a team prize.

You start with a gentle uphill which leads into a fast downhill over quite rough and uneven ground.  Myself and Mark stuck close together and slowly picked off a few runners on the way down.  We then turned and started back up hill, staying steady we seemed to be slowly gaining on the runners ahead and slowly leaving the others behind.  

There weren't many flat sections and by the time we got to the 4 mile marker we had picked off a couple more and were running steady with another runner who just wouldn't let us get ahead and a couple of others just in the distance.  We couldn't see anyone behind so we just settled in hoping to get ahead of the few runners we could see ahead.

All was going well apart from the building heat which at times felt stifling even when running through shaded wood sections. At mile 7-8 a quite steep hill leading up through the woods and followed by a very rough field seemed to sap a lot of energy from my legs and Mark and the other guy we couldn't shake started to get a few yards ahead of me.  I could see we were closing down on one of the other runners from the group ahead and made him my new target.

We reached mile 9 and it flattened out which allowed my legs to recover slightly I managed to pass the guy I had my sights on and I could see that Mark had moved ahead of the runner we were with most of the race and was closing down fast on the other one ahead.

Just About half a mile from the finish it is all downhill and it was nice to stretch the legs out and finally get some pace into them.  This was all to late to catch up with Mark who finished in 7th place after overtaking the final runner he had been chasing since the start. while I came home in 10th, 32 secs behind.  Next in for Carn was Jason Richards in 23rd then Andy Millward in 58th giving us 2nd place in the male teams.

Mark Dorrell 1:08:30 (1st age group)
Craig Hall 1:09:02 (3rd age group)
Jason Richards 1:14:07
Andy Millward 1:25:09
Helen Thomas 1:32:09 (3rd age group)
Ceri Harvey 1:34:05
Barry Drew 1:38:24
Sarah Clemence 1:39:49
Janet Ritchie 1:41:46
Judy Jameson 1:47:15 (3rd age group)
Laura Millward 1:55:16
Carole Drew 2:07:27 (2nd age group)
Jeanette Toy 2:07:39
Wendy Savage 2:09:33
Caroline Vinnicombe 2:12:53

Great day again for the Carnies!!
[wpdm_file id=60]
Craig