Anna Pascoe on the Cornish Marathon!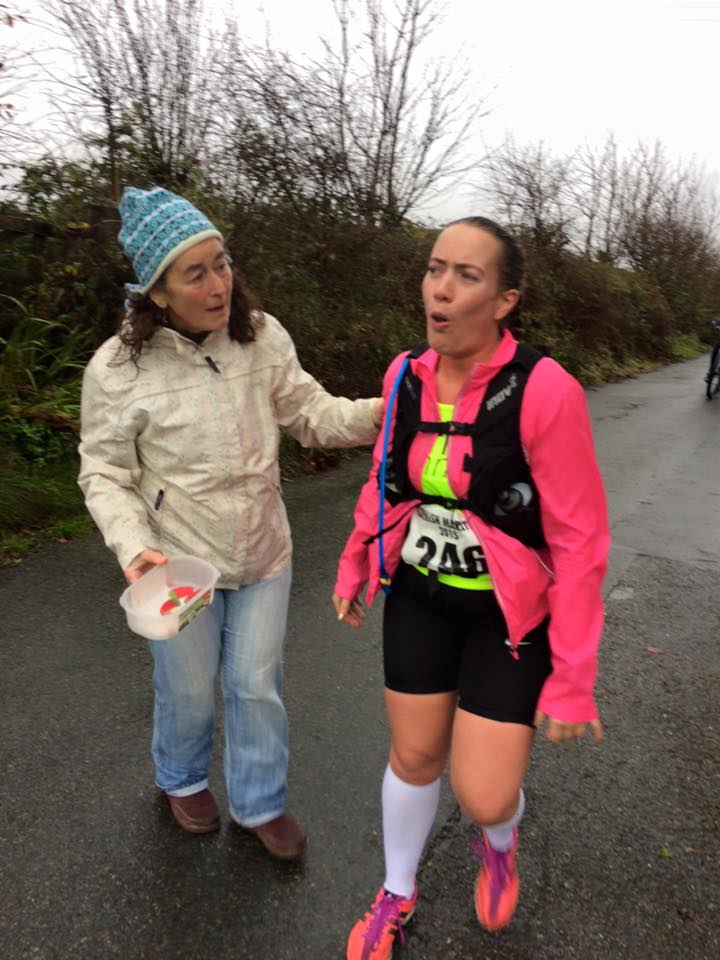 Notes to anyone thinking of doing the Cornish Marathon as your first marathon:
1. Don't.
2. Join Carn Runners they really are the most supportive and friendly club, I was totes emosh that so many of you cheered me on in horrific weather.Well done to all the other Carnies too x
3. Borrow someone else's knees. Yours won't enjoy the course.
4. It's all about the Haribo. And the giant strawbs.
5. And the water, and the salt tabs.
6. Go to the pub and have a roast instead if it's raining and windy and iPhone weather says it's gonna clear up.
7. Do anything it takes to avoid only being on 7 GP races at the point of the Cornish Marathon.
8. The marshals are truly lovely and so kind to have stayed on in such foul weather.
9. I'm usually a massive fan of Baz Luhrmann, but you won't need to Wear Sunscreen, as in case I haven't mentioned, it will be wet and windy constantly.
10. Don't thaw out a nice shin of beef the night before. You will not come home and turn it in to a delicious stir fry.
11. Do ensure that items you can eat with your hands and are of vague nutritional/calorific value are available.
12. Don't keep your paracetamol and ibuprofen in a drawer upstairs.
13. In fact, any of your friends that own a bungalow, arrange to stay at theirs the night after.
14. Buy an underneath-y electric blanket beforehand.
15. Don't.