London Marathon Report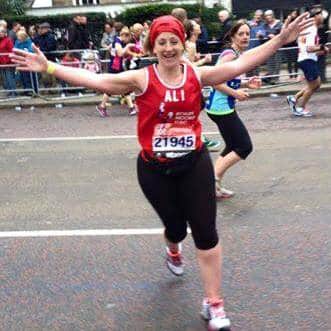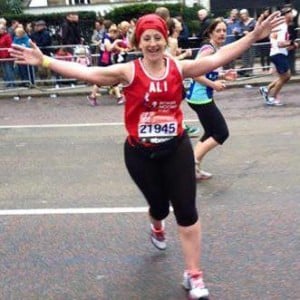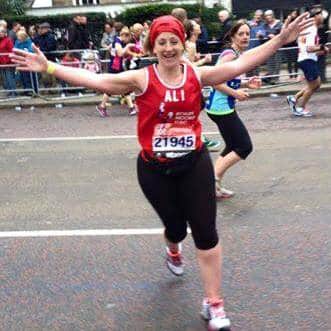 Our carnie convoy set off for London at 4pm on the Friday Craig, Zoe, Caz and Jason in our "supporters car" and Lisa and I, with my daughter Holly and the chauffeur Ewen in "the runners car". Ok so at this point Craig hadn't 100% ruled out running despite an injury, and had his running shoes and kit packed, and was still going to pick up his good for age number up at the expo!
We stopped at the harvester on the A303 for dinner on the way (essential carb loading) and then got back on the road and arrived at our hotel in Bexley, just in time for the bar to be shut! (Gutted).
Saturday morning we all had breakfast and discovered the joy that is the pancake making machine (Craig had about 6).
After many pancakes we went on the train and tube to the expo and met Gary and Emma Richards to pick up our numbers and pre race goody bag (yes you get one before and one after at London. Some people even get 2 before…. mentioning no names, Gary Richards).
The Expo was brilliant, lots of freebies and bargains and Lisa and I had some photos taken and signed the wall.
After some lunch we headed back to the hotel and chilled before our marathon dinner of salmon, pasta, chicken, veg and potatoes. Followed by rice pudding for Lisa (gross) and fruit for me. Craig by this point had decided he wasn't going to run but still carbed up none the less!
The next morning we had to get up for breakfast at 6am as the bus was leaving at 6.45. So with a large cup of coffee and half asleep I got on the bus which got us to the start quite quickly. This meant we had about 3 hours to wait in the cold and wet but we spent most of that queuing for the Loo and huddling under the marquee of the coffee stall.
It was finally time to leave are supporters and go to our starting pens. Lisa was in 5 and I was in 9 so we had a quick good luck hug and parted.
I got into my pen and stood by the 5.15 pacers which I had decided to do beforehand so I could relax and not worry about my pace. Then I got a bit cocky and moved next to the 5 hour pacers!
The starting gun went and we were off (well after about 15 minutes) we got off to a nice steady pace and I stuck with the pacers as I felt very comfortable. The route wasn't very scenic to start with but the crowds were amazing and supportive and I had a chat with a girl from Glasgow that had done Paris 2 weeks before! (Nice taper) we went past the cutty sark where I took some photos and managed to stop my running app and had to restart it, so decided the best plan was to stick with the pacers.
Between mile 7 & 8 I spotted the carnie supports and nearly took another poor runner out running across to give Holly a hug (he wasn't very happy). After that I had a good chat to both the pacers. 1 was an ultra runner and the other was a first time pacer they were both very lovely and supportive. We went over tower bridge where the crowds and the noise were awesome and I felt really lifted.
By mile 16 the pacers started to pull away and I decided to let them go and relax and enjoy the experience as much as I could. By mile 18 I couldn't see them any more but was busy high fiving children and taking photos so wasn't too worried.
By mile 23 I was tired and starting to slow down but felt compelled to keep running as the crowds were calling my name, encouraging me and willing me on (I didn't walk once on the course mainly because of the crowds support and my own stubbornness)
Around mile 26 I nearly missed the carnie support crew and Lisa (who had already finished) but heard them screaming at me just in time to run across and give them a group hug. It was so good to see them and despite the building cramp in my calf, gave me that last push to run to the finish. I felt so good crossing the line and getting my medal. My time was 5.05.44 which I was really pleased with as its over 20 minutes off my pb but more important than that I had a great day and a great weekend with good friends and family. On my way to collect my kit bag I saw my pacers and thanked them for helping me get a new pb. They shook my hand and said well done. Then I headed to the carnie support crew to bask in glory and more importantly go for a curry and a pint!
Alison