North Tyneside 10K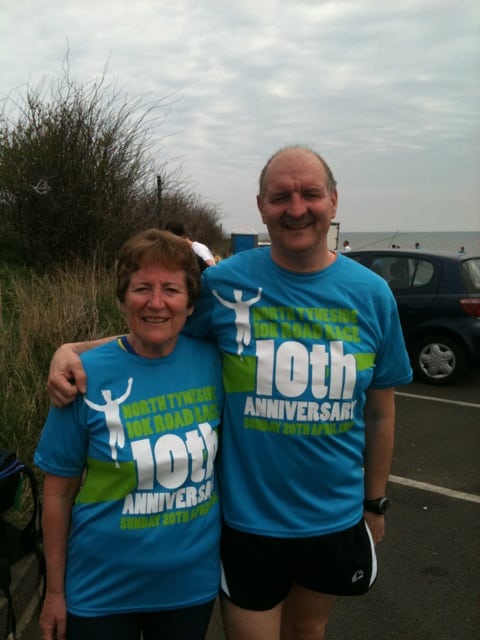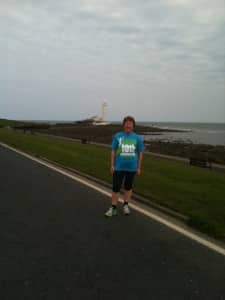 Every Easter, Jeff and I visit my family in Newcastle and for the last five years I have taken part in the North Tyneside 10k race on Easter Sunday along with my brother, Martin. This year the race was a week after me completing the London marathon so I used this as a recovery run as I wasn't sure if my legs were fully rested.
This year the race was special as it was the 10th Anniversary, and was well attended with over 2,000 runners taking part with the majority from local running clubs across the north east. The race started at North Shields Leisure Centre then dropped down onto the banks of the river Tyne running through the fish quay then headed along the coast to Tynemouth. This involved a steep climb then a mainly flat run along the coast going through Cullercoats, Whitley Bay, through Spanish City (as mentioned in Tunnel of love by Dire Straits) and finishing at St. Mary's Lighthouse. This race has been described as one of the most scenic in the UK.
Fortunately the weather was good in that it was dry, but we did have to contend with a bracing headwind coming from the sea. As in previous races I had lots of 
remarks from other runners mainly "yee've came a laang way pet" as they had all noticed my Carn Runner's running top.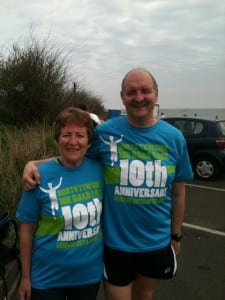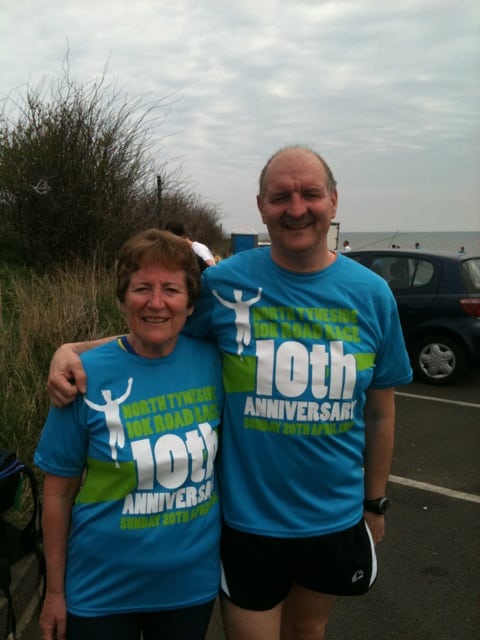 Martin and I both had good runs, me finishing in 61.35 and Martin 56.12. We were both delighted to receive a commemorative running top evident in the photos to follow. If anyone happens to be in the north east next Easter I would highly recommend this race to you.
Best regards
Margaret