Cornish Multi Terrain Series
Cornish Multi Terrain Series & Results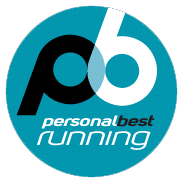 The races are open to all. Members of affiliated Cornish Running Clubs will automatically be included in the Series tables and must wear their club colours during the competition.
The Multi Terrain Race Series MTRS usually comprises 10 races as listed in the tables below. To achieve a Series completion award, competitors need to complete 6 out of the 10 races. Please note some years there have been differing numbers of races in the Series.
The results will be shown below after the completion of each race.
2023/24 Dates and Results (10 race series)
| | | | |
| --- | --- | --- | --- |
| Race | Distance | Date | Results |
| Tywardreath Trotter (Info) | 7 miles | 29th July 2023 | Download |
| Bude Pirate Run (Info) | 8 miles | 10th September 2023 | Download |
| Tywarnhale 10K (Info) | 10K | 8th October 2023 | Download |
| Rosemullion 10K | 10K | 29th October 2023 | Download |
| St Piran's Revenge | 10K | 10th December 2023 | Download |
| Bocconnoc 5 | 5 miles | 1st May 2024 | |
| Imerys Half Marathon (Info) | 13.1 miles | 12th May 2024 | Download |
| Bude Lifeboat Run (Info) | 6 miles | 12th June 2024 | Download |
| Truro Trail 10K (Info) | 7 miles | 19th June 2024 | Download |
| Gribbin 10K | 10K | 27th June 2024 | |
2022/23 Dates and Results (7 race series)
MTRS Table 2022/23 Final Table
2021/22 Dates and Results (7 race series)
2019/20 & 2020/21 Series were cancelled (some races went ahead)
| Race | Dist. | Date | Results |
| --- | --- | --- | --- |
| Tywardreath Trotter | 7 miles | 27th July 2019 | Download |
| Bude Pirate Run | 8 miles | 8th September 2019 | Download |
| Lanhydrock | 10 miles | 21st September 2019 | Download |
| Mount's Bay Remembrance Run | 4 miles | 10th November 2019 | |
| Race for Wildlife | 7 miles | 1st December 2019 | Download |
| Bodmin Half | 13.1 miles | 16th February 2020 | Download |
| Imerys Half (St Austell) | 13.1 miles | TBC | Cancelled |
| Bude Lifeboat Run | 6 miles | TBC | Cancelled |
| Meet Your Max | 7 miles | TBC | Cancelled |
| Bocconoc | 5 miles | TBC | Cancelled |
MTRS 2019 2020 Table after Race 6 – Bodmin Half
2018/19 Dates and Results
| Race | Dist. | Date | Results |
| --- | --- | --- | --- |
| Tywardreath Trotter | 7 miles | 28th July 2018 | Download |
| Bude Pirate Run | 8 miles | 9th September 2018 | Download |
| Lanhydrock | 10 miles | 22nd September 2018 | Download |
| Mount's Bay Remembrance Run | 4 miles | 11th November 2018 | Download |
| Race for Wildlife | 7 miles | 2nd December 2018 | Download |
| Bodmin Half | 13.1 miles | 17th February 2019 | Download |
| Imerys Half (St Austell) | 13.1 miles | 19th May 2019 | Download |
| Bude Lifeboat Run | 6 miles | 12th June 2019 | Download |
| Meet Your Max | 7 miles | 19th June 2019 | Download |
| Bocconoc | 5 miles | 25th June 2019 | Download |
2018-19_MTRS Table FINAL after 10 events
2017/18 Series (8 race series only)
| Race | Dist. | Date | Results |
| --- | --- | --- | --- |
| Tywardreath Trotter | 7 miles | 29th July 2017 | Download |
| Lanhydrock | 10 miles | 23rd September 2017 | Download |
| Mount's Bay Remembrance Run | 4 miles | 12th November 2017 | Download |
| Race for Wildlife | 7 miles | 3rd December 2017 | Download |
| 5 Tors | 8 miles | 15th April 2018 | Cancelled |
| Imerys Half (St Austell) | 13.1 miles | 13th May 2018 | Download |
| Bude Lifeboat Run | 6 miles | 13th June 2018 | Download |
| Meet Your Max | 7 miles | 20th June 2018 | Download |
| Bocconoc | 5 miles | 26th June 2018 | Download |
Final MTRS 2017_18 Series after Boconnoc
2016/17 Series
| Race | Dist. | Date | Results |
| --- | --- | --- | --- |
| Tywardreath Trotter | 7 miles | 30th July 2016 | Download |
| Trelissick | 10K | 20th August 2016 | Download |
| Lanhydrock | 10 miles | 8th October 2016 | Download |
| Mount's Bay Remembrance Run | 4 miles | 13th November 2016 | Download |
| Race for Wildlife | 7 miles | 4th December 2016 | Download |
| 5 Tors | 8 miles | 16th April 2017 | Download |
| Imery's Half (St Austell) | 13.1 miles | 14th May 2017 | Download |
| Bude Lifeboat Run | 6 miles | 14th June 2017 | Download |
| Meet Your Max | 7 miles | 21st June 2017 | Download |
| Bocconoc | 5 miles | 27th June 2017 | Download |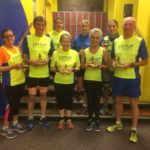 16-17 MTRS Final Results after 10 events
2015/16 Series
| Race | Dist. | Date | Results |
| --- | --- | --- | --- |
| Tywardreath Trotter | 7 miles | 25th July 2015 | Download |
| Trelissick | 10K | 22nd August 2015 | Download |
| Mount's Bay Remembrance Run | 4 miles | 8th November 2015 | Download |
| Race for Wildlife | 7 miles | 6th December 2015 | Download |
| 5 Tors | 8 miles | 17th April 2016 | Download |
| Imery's Half (St Austell) | 13.1 miles | 15th May 2016 | Download |
| Bude Lifeboat Run | 6 miles | 15th June 2016 | Download |
| Lanhydrock | 10 miles | 18th June 2016 | Download |
| Meet your Max | 7 miles | 22nd June 2016 | Download |
| Bocconoc | 5 miles | 28th June 2016 | Download |
2014/15 Series
| Race | Dist. | Date | Results |
| --- | --- | --- | --- |
| Tywardreth Trotter | 7 miles | 26th July 2014 | Download |
| Trelissick | 10K | 23rd August 2014 | Download |
| Mount's Bay Remembrance Run | 4 miles | 9th November 2014 | Download |
| Race for Wildlife | 7 miles | 7th December 2014 | Download |
| 5 Tors | 10 miles | 19th April 2015 | Download |
| Imery's Half (St Austell) | 13.1 miles | 17th May 2015 | Download |
| Bude Lifeboat Run | 6 miles | 10th June 2015 | Download |
| Meet your Max | 7 miles | 17th June 2015 | Download |
| Lanhydrock | 10 miles | 21st June 2015 | Download |
| Bocconoc | 5 miles | 30th June 2015 | Download |
Final Results Tables after 10 Events
2014 Series
| Race | Dist. | Date | Results |
| --- | --- | --- | --- |
| 5 Tors | 10 miles | 6th April 2014 | Cancelled |
| Imerys Half (St Austell) | 13.1 miles | 18th May 2014 | Download |
| Bude Lifeboat Run | 6 miles | 11th June 2014 | Download |
| Meet your Max | 7 miles | 18th June 2014 | Download |
| Lanhydrock | 10 miles | 22nd June 2014 | Download |
| Bocconoc | 5 miles | 3rd July 2014 | Download |